電気計測
Electrical Measurement
LSI・アナログデバイス・高周波デバイス・パワーデバイスなど各種デバイスに対する電気的特性評価装置、太陽電池の特性や環境適応性などの総合評価機器・装置類がある。また、電気機能実現にはチップ内電子回路・デバイスと外部のパッケージあるいは他のチップとワイヤで接続する必要があり、ワイヤボンダーが必要となる。
There are evaluation devices for electrical specifications of various devices such as LSI, analog devices, high frequency devices, and power devices, as well as comprehensive evaluation devices and equipment for solar cell characteristics and environmental adaptability. In addition, the realization of electrical functions requires the connection of electronic circuits and devices in the chip to external packages or other chips with wires, which requires wire bonders.
電子材料・デバイス評価
Electronic material and device evaluation
電子デバイス・回路の各種電気特性の測定、例えばパラメータ測定、高周波デバイス・パワーデバイス測定、オシロスコープなど。材料では薄膜の電気特性評価。また、電気特性測定のためのプローバも室温、極低温、真空、高耐圧など各種がある。
Measurement of various electrical characteristics of electronic devices and circuits, e.g. parameter measurement, high frequency device/power device measurement, oscilloscope, etc. In materials, electrical characteristics evaluation of thin films. There are also various types of probers for measuring electrical characteristics, such as room temperature, cryogenic, vacuum, and high voltage.
半導体パラメータアナライザー
Semiconductor Parameter Analyzer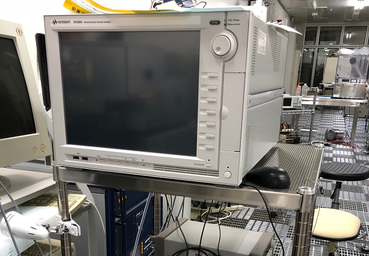 【English】Semiconductor Parameter Analyzer
【別名】
【型式番号】B1500A
【apparatus ID】154
【機器ID】F-UT-143
【機能】
【Alias】
【Model Number】B1500A
【Apparatus ID】154
【Equipment ID】F-UT-143
【Specifications】
12インチプローバー
12inch Prober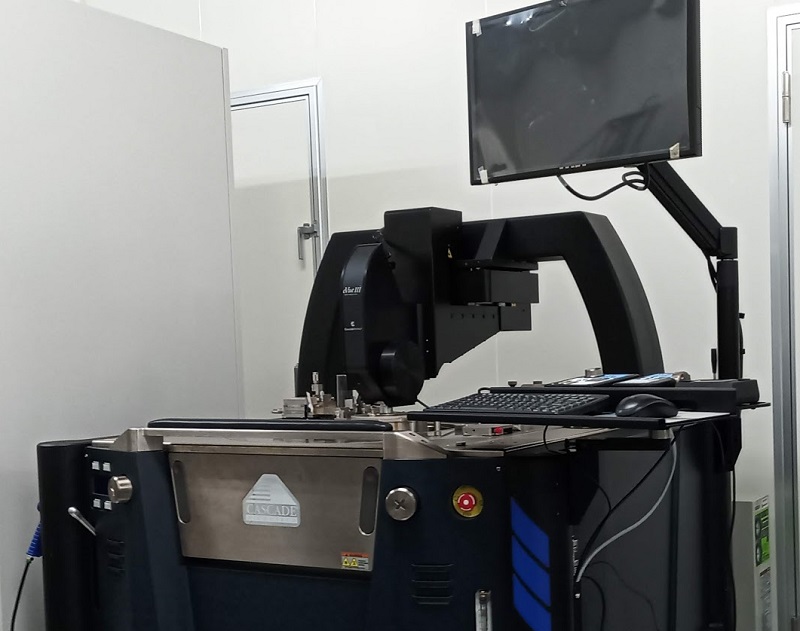 【English】12inch Prober
【別名】Probe station FormFactor Elite300
【型式番号】Cascade Elite300
【apparatus ID】187
【機器ID】F-UT-157
【機能】シールドチャンバー付
【Alias】Probe station FormFactor Elite300
【Model Number】Cascade Elite300
【Apparatus ID】187
【Equipment ID】F-UT-157
【Specifications】
Elite300 附属電気特性測定装置
Electronic measurement system attached to Elite 300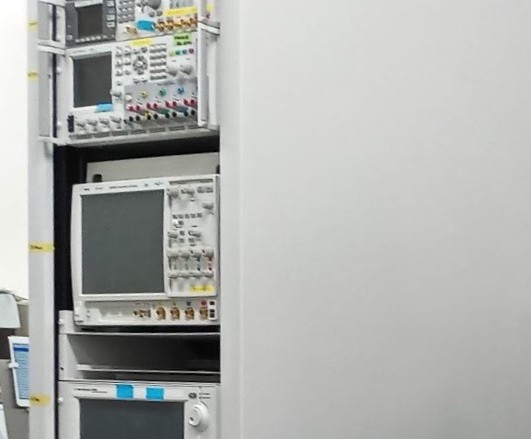 【English】Electronic measurement system attached to Elite 300
【別名】測定装置群
【型式番号】
【apparatus ID】
【機器ID】F-UT-159
【機能】B1500A,DS090804A,N6705B,81160A,3498-A,DSO-Xを含むラック
【Alias】
【Model Number】
【Apparatus ID】
【Equipment ID】F-UT-159
【Specifications】Racks including B1500A, DS090804A, N6705B, 81160A, 3498-A, DSO-X